Pre-vaccine quarantine? Get everything you need delivered.
Delivery is more than chain restaurants and bulk goods.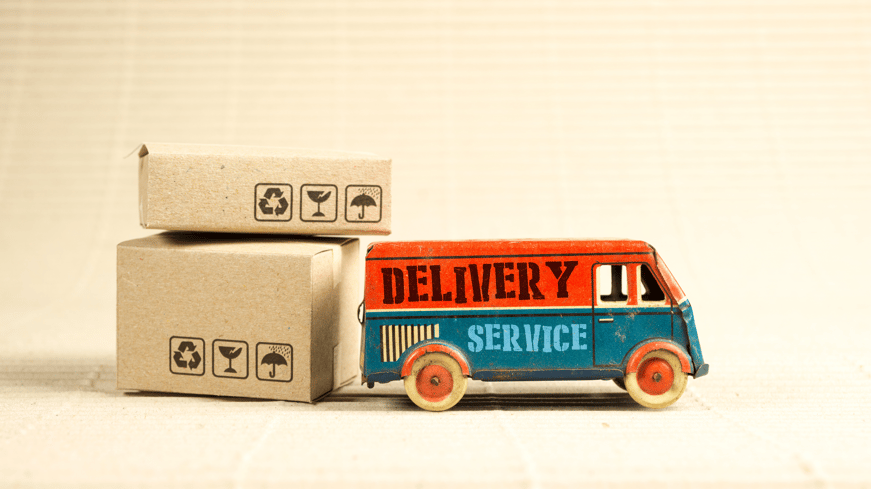 Staying safe doesn't need to mean sacrifice.
There's no question that the most recent holiday season looked and felt a lot different than ever before. We're now at the beginning of a brand new year, but the pandemic has 2021 looking a lot like 2020.
We can remain incredibly grateful during these times that there are still many options to get the essentials you need without leaving the house or putting your or others' health at risk.
Whether you're looking for grocery delivery, takeout, toilet paper, or wine, here are tips to get everything you need delivered.
Browse Subscription Services
Today, there's a subscription service for everything. You can find subscription services that offer clothes, food, beauty products, fitness equipment and more, to ensure that you have all of the products you need on deck during the pandemic.
The offerings that exist within the realm of subscriptions are plentiful, and there are many flexible options to choose from when it comes to pricing. Some examples of subscriptions that are thriving at the moment include BarkBox, Blue Apron, and Dollar Shave Club, all of which have experienced significant amounts of growth during COVID-19.
The options are endless!
Inquire About Pharmacy Delivery
Making sure you have your medication is critical, but you should try to avoid going to the pharmacy during quarantine. Luckily, many pharmacies offer delivery.
Walgreens, CVS, Walmart, and RiteAid are just a few examples. Although not every location or prescription is eligible for delivery, it never hurts to ask! This is a great tip to share with any elderly or immunocompromised friends and family you may have.
Use Grocery Delivery Apps to Your Advantage
Ever since the pandemic reached full force, grocery delivery apps are surging. They are a convenient way to get fresh food and groceries delivered right to your door.
If you plan ahead, grocery delivery will provide you with supplies for extended periods of time before stocking up again. If your pantry is stocked, you can be more flexible with smaller orders for perishable goods. You might be surprised how many options there are for grocery delivery in your area. Here are some tips to find cheap deals online.
Order From Your Local Restaurants
Check with your favorite local restaurants to see whether or not they deliver. This is not only a great way to show support to your local business, it's a great way to enjoy some of your favorite eats while in the comfort of your own home.
During this time, many restaurants are doing contactless delivery, so you won't have to think twice about coming into close contact with anyone as your food is being delivered.
If they don't offer their own delivery, there's likely a delivery service you can use. There might even be more than one!
Think Delivery First
While these are unprecedented times, we are fortunate to have access to technology and businesses willing to provide convenient delivery options to their customers.
Delivery apps have been in the spotlight throughout the course of the pandemic, and new services are continually becoming available. With so many options, it can be difficult to keep it all straight.
Availyst shows you local delivery options, compares fees and timing, and provides the tools to organize all the offerings.